Dear friends of Galería Lunasol Neukölln,
This Friday, the 9th and Saturday, the 10th of November, we invite you at 20:00 to enjoy a night full of art and music. We are musically entertained by the very special artists – José Vitores & Friends. Sometimes abstract, sometimes witty, sometimes classical, but always with the "Latin American touch", José Vítores presents some of his chamber music works to a diverse audience. Anecdotal and charming explanations of his pieces complete the program.
—- On Friday, November 9, works for guitar, flute and guitar, violoncello and guitar and flute, guitar and cello will be performed.
Contributors:
Ana Laura Rimoldi, flute
Franziska Schulz, violoncello
José Vítores, guitar
—- On Saturday, November 10, works for guitar, flute and guitar and vocals, flute and guitar will be performed.
Contributors:
Maire Cosco, vocals
Ana Laura Rimoldi, flute
José Vítores, guitar
Free admission / donations are requested
This meeting is aimed primarily at those of you who love art and music and want to enjoy a place full of magical elements.
We also surprise you with the current exhibition of the Colombian artist Andres Camacho. "Ancestral Rescue" – with this exhibition we go through several countries with their frohleuchtenden colors and positive energies. Do not miss it, as the exhibition lasts only a week.
The energies are transformed, the sounds come alive and the walls are full of fauna and real elements that draw on unique journeys.
José Vitores and his artist friends give them a taste of the tradition that is still part of our existence.
Thank you very much, dear friends of art for your constant appearance and your support, which brings our gallery to life, we will always follow our roots and adhere to our principles …!
Lunasol welcomes you to a night full of art and cultural encounters. As always there is something to eat and drink, of course, vegan and organic …)
Thanks and greetings to all!
Lunasol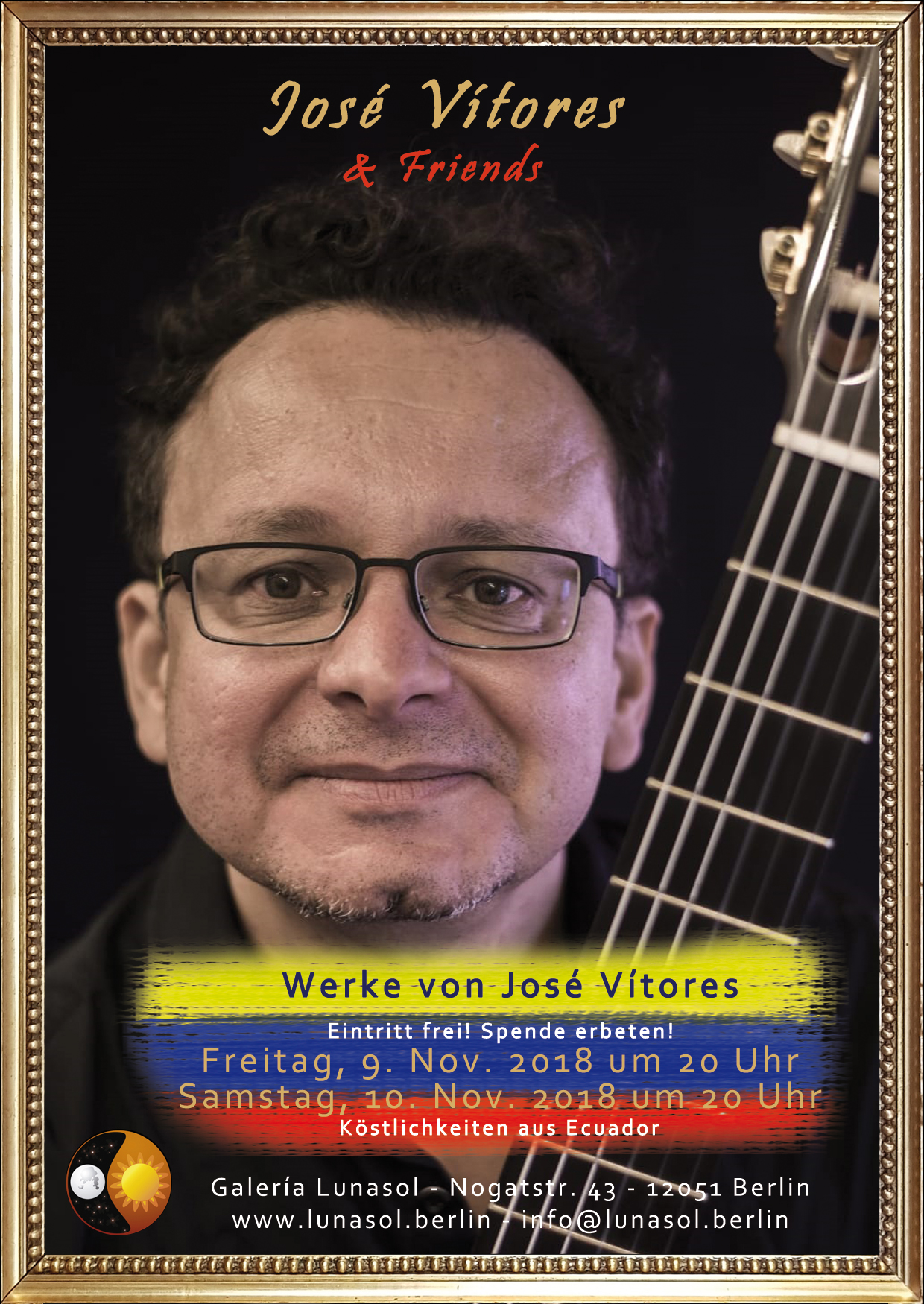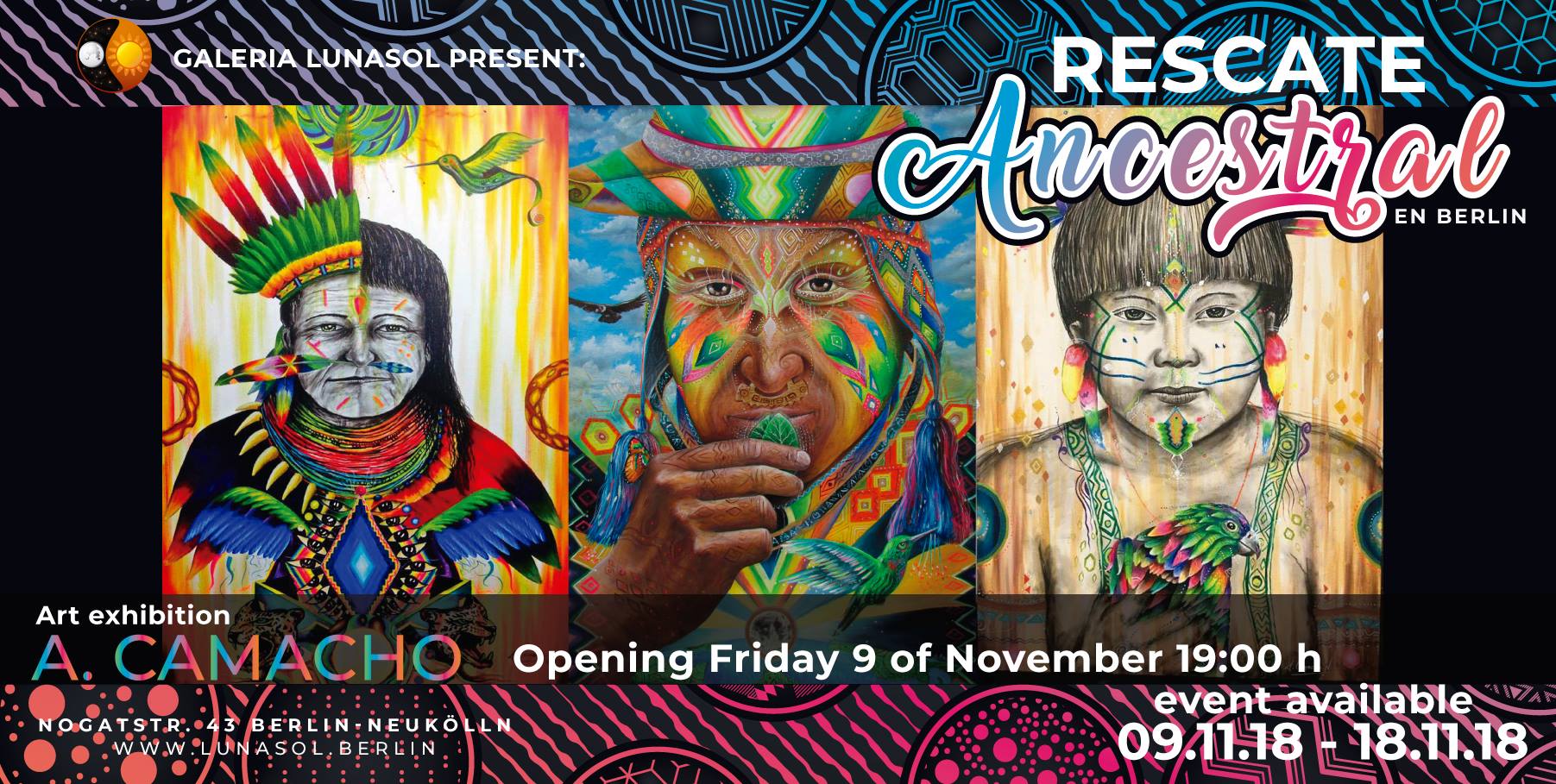 [supsystic-gallery id=4]