Rooms for exhibitions, festivities and other events (130 m2)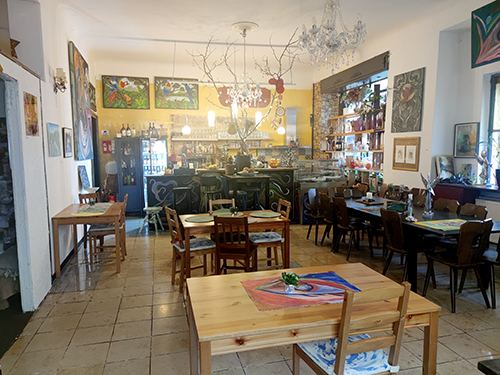 In the Galería Lunasol, not only artists can realize their dreams by presenting their works of art, but every kind of occasion is welcome in our art gallery. If you have always wanted to celebrate your birthday or your private concert in a special ambience, or would like to spoil your business partners in a special way, you will find all the necessary requirements in our rooms.
The art gallery offers three rooms with enough furniture and technology (music system, beamer, computer, TV, etc.) for every occasion and a fully equipped kitchen, which can be used to the full extent. Suitable for up to 160 people. If you do not want to supply your guests, we offer you a comprehensive catering service for drinks and food. Also in live music or DJ, we are your real contact. The Galería Lunasol has been successfully organizing events and concerts for more than 20 years and therefore has a large network of talented and motivated musicians.
We rent our rooms temporarily for artists, businessmen and individuals. So, if you are interested, do not hesitate to contact us. We are pleased to offer you our offer!
The white room is ideal for exhibitions, workshops, closed events, conferences, etc. Can be optionally equipped with chairs and tables. Projector with screen as well as Ethernet or WiFi available. Can be rented by the hour or by the day.