Dear guys of the Galerie Lunasol Neukölln, you're invited to a magic night of "Flamenco Puro".
Rafael Prada Moreno (Gesang) will be accompanied by Abel Sanchez (Gitarre). These two artists are presenting Bulerias und Fandangos, pure Flamenco from Sevilla, a must for all lovers of Flamenco Music of Andalusia. Also will guide you later John Mai (Singer/Guitarist) and DJ Jhonny La Suite with TECHNO-HOUSE MUSIC through the whole night.
Start: 20 Uhr – Donation
Access only for persons over 18 years of age!
Location: Little Stage – Jonasstraße 1 – 12053 Berlin – U-Bahnhof Neukölln near Karl-Marx-Str.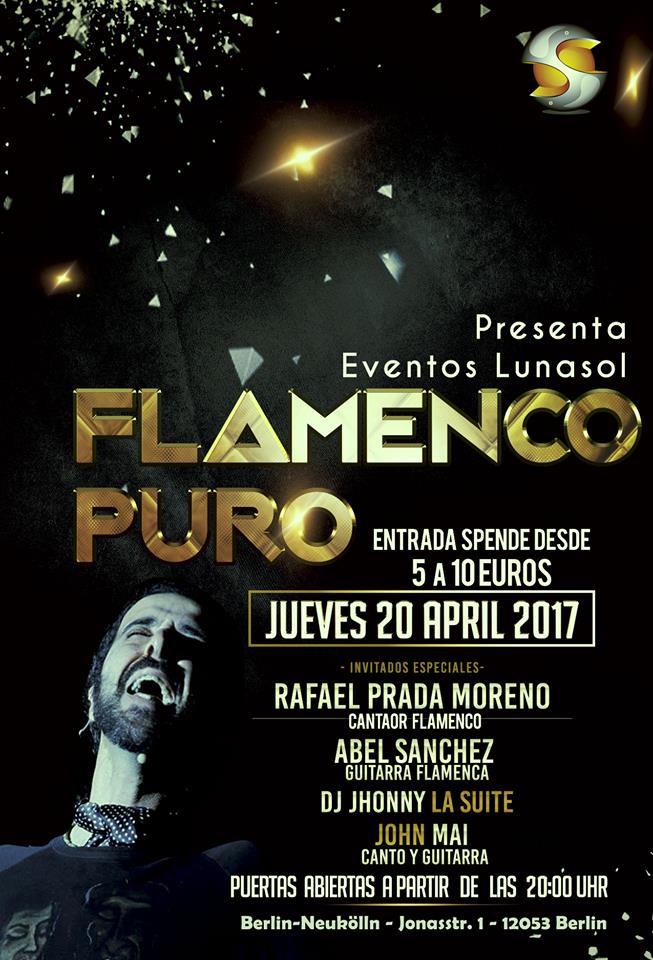 [Best_Wordpress_Gallery id="11″ gal_title="Flamenco"]